Reserve your 300 hour Yoga TTC 2023 spot today!
Comfy Sea View Room

Comfy Sea View Room with Private Balcony
Sea View Room
$2,500 USD $2,400 USD
Reserve yours now for just $336
Sea View Room with Balcony
$2,600 USD $2,500 USD
Reserve yours now for just $350
Limited time price for bookings made for courses until Dec 2023.
Course price for 2024, is increasing $100 over and above – paid on arrival
Book your slot now by paying just 15% of the course fee as deposit
⚠️ Limited Availability
November 2023 – 2 slots
December 2023 – 3 slots
Apart from the course, other perks include
FREE 1 full body massage
3 nutritious, healthy veg/vegan/gluten-free meals & refreshments daily
Excursions on Sundays
Kirtan/Campfire on Saturdays
Course materials for self-study
Sightseeing Trips
Airport Transfer (One Way)
Yoga – the Path to rejuvenate your mind, body, and soul
If you are searching for solstice and constructive method to control your mind, body, and soul, then Yoga is indeed the finest path to achieve it. Yoga always provides relaxation to the body and soul along with mental peace. The efficiency of the art of Yoga and nature are interrelated with each other. Thus yoga always renders maximum benefits in the naturalistic environment. The majestic land of Bali is, therefore, the amplest choice to perform yoga teacher training courses. Yoga in Bali is always an unforgettable experience for Yoga freaks. The divine intervention of the place and the serene environment always multi folds the art of Yoga.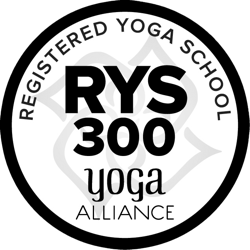 Syllabus
Ashtanga
Sun salutation A
Sun salutation B
Primary series & Advance posture.
Padangusthasana – Big toe posture
Padahastasana – Hand under foot posture
Utthita Trikonasana – Triangle pose
Parivrtta Trikonasana – Revolving triangle
Utthita Parvakonasana – Extended side angle pose
Parivritta Parsvakonasana – Revolving side angle pose
Prasarita Padottanasana A to D – Intense wide leg stretch
Parsvottanasana – Intense side stretch posture
Utthita Hasta Padangusthasana – Hand to big toe posture
Ardha Baddha Padmottanasana – Half bound lotus forward bend
Utkatasana – Fierce pose
Virabhadrasana A to B – Warrior

The Vinyasa (Vinyasa to Jump Back)
Purvottanasana – Intense east stretch
Ardha Baddha Padma Paschimottanasana – Half bound lotus forward bend
Tiriang Mukhaipada Paschimottanasana – Reverse the leg direction of one leg intense east stretch
Janu Sirsasana A to C – Head to knee pose
Marichyasana A to D
Navasana – Boat posture
Bhujapidasana- Shoulder pressure posture
Kurmasana – Tortoise posture
Supta Kurmasana – Sleeping tortoise
Garbha Pindasana – Embryo posture
Kukkutasana – Rooster posture
Baddha Konasana A to B – Bound angle posture
Upavista Konasana A to B – Seated angle posture
Supta Konasana A to B – Lying down angle posture
Supta Padangustasana – Reclining big toe posture
Ubhaya Padangusthasana – Both big toes postures
Urdhva Mukha Paschimottasana – Upward facing full forward bend
Urdhva Dhanurasana – Upward bow posture
Paschimottanasana – Full forward bend
Salamba Sarvangasana – Shoulder-stand
Halasana – Plow
Karnapidasana – Ear pressure posture
Urdhva padmasana – Upward lotus
Pindasana – Embryo posture
Matsyasana – Fish posture
Uttana Padasana – Extended leg posture
Sirsasana – Headstand
Yoga Mudra – Sealed yoga posture
Padmasana – Lotus
Uttpluthi – uprooting
Avasana – Corpse posture
Module 1
Advanced Ashtanga Vinyasa Sequencing: Specific Topics that will be covered include
Advanced sequencing – themes and philosophical teachings
Teaching effective Vinyasa
Educational theory – learning and teaching
Exploration of yoga specialty areas

Create classes for private yoga sessions or group
Establishing trust and connection

Types of teaching versus styles of learning (fine-tuning your focus on verbal instruction)
Pose analysis, improvement, and observation
Train the trainer
Module 2
Anatomy as appropriate to the individual body
The necessity of individual alignment
Skeletal variation amongst students
Use of props and adjustments
Introduction to mindfulness, meditation, and self-inquiry
Introduction to meditation techniques including mindfulness
Pranayama
Tension versus compression
Five-element theory
When, how, and why to use props
Making adjustments
Types of teaching versus styles of learning (fine-tuning your focus on verbal instruction)
Pose analysis, improvement, and observation
Advanced lessons in muscular function, biomechanics, and kinesiology
The business of yoga – marketing tips and where to go from here
Assignments
There will be a number of assignments/readings given to you during the course of the yoga teacher training to ensure that you are absorbing the information you are being taught. Topics will vary, and some will be written and some practical according to student needs.
Language – English – 30 Days with Instructions in English
Total Number of Students – 14*
* 14 students in practical Asana classes (Hatha, Vinyasa, Ashtanga, Body Alignment, Yin Yoga, etc.).
You may be in a group of 14 of more, for theory classes only (Yoga Philosophy, Anatomy, Meditation, Ayurveda, etc.)
Daily Schedule for 2023
Intense and Factual Yoga Learning Classes
05:30
Wake up
06:30 – 07:00
Pranayama
07:00 – 08:30
Vinyasa
08:30 – 09:30
Breakfast
09:30 – 11:30
Anatomy / Alignment
/ Prenatal
11:30 – 12:00
Break / Hatha
12:00 – 13:00
Philosophy
13:00 – 14:00
Lunch
14:00 – 15:00
Yin
15:00 – 16:00
Chakra / Meditation
16:00 – 16:30
Break
16:30 – 18:00
Ashtanga
18:00 – 19:00
Ayurveda
19:30 – 21:00
Dinner
21:30
Lights off
Course Overview
300 hours Yoga Teacher Training course is basically an advanced level Yoga course which helps in sharping your yogic skills and deepen your yogic knowledge. Yoga Students must successfully complete a 200 hours Yoga certification to enroll themselves in this advanced level Yoga Teacher Training Course. This course specially designed to upgrade your yogic skills and knowledge with perfection and build your personality as a dynamic Yoga Teacher. This course is designed according to the standards and guidelines set by Yoga Alliance, USA.
300 hours Teacher Training Course at Yog Mantra Bali
Yoga Mantra Bali offers the best 300 hours Yoga Teacher Training Course in Bali certified by Yoga Alliance in a pocket-friendly price range. In this program, we are focused to make our students learn the execution of the yogic skills they had learned from the previous Yoga Teacher Training Course. Our main aim is to evolve you as a highly-skilled Yoga Teacher who can render this vivid art to others in a profound way. Our experienced and certified Yoga Instructors help you in clearing your yogic doubts and brushing up the yogic concepts learned from the beginner level yoga program. Our 300 hours Yoga TTC in Bali involved the in-depth learning and practicing of Hatha and Ashtanga Yoga. Apart from this, our primary focus is also on correcting even the minute defects in the Yogic Asana too.
Course Highlights
Yoga Teacher Training program in the serene and spiritual atmosphere of Bali.
Specially crafted Advanced level Yoga Teacher Training Program.
A team of professional, enthusiastic, and experienced Yoga Teachers from the World's Yoga Capital Rishikesh.
Yoga School in Bali with the management team from the pious city of Rishikesh.
Complimentary Ayurvedic Cooking Classes and Healing Course worth $1,800 USD with the Teacher Training Courses.
Cheapest Yoga Teacher Training Course in Bali.
One and only school in Bali with the advance payment of only 10% for booking your spot with us.
First and foremost Yoga School in Bali to complete legal papers from India.
Neat and Clean Accommodation facilities for Yoga Students
Sattvic, healthy, delicious, and Vegan Yogic diet.
Knowledge about Yogic Traditions, history, and customs.
Student-friendly Yoga TTC Schedule.
Course Curriculum — 30 Days
Detailed teaching and practice of Ashtanga, Vinyasa and Hatha style of Yoga
In-depth study and practical implementation of Yoga Philosophy in accordance with the Yoga Upanishad, Bhagavad Gita, and Yoga Sutras of Patanjali.
Shatkarma or cleaning process
Yoga Philosophy and anatomy
Vinyasa Flow Postures
Application of different Niyamas, Yamas, and advanced study of human body science
Higher-level alignment and adjustment technique for correction of postures
The methodology of yoga teaching
Meditation
Pranayama or breathing techniques
Hatha Yoga asanas & their adjustment
Mantra Chanting
Mudras & Bandhas
Methodology of yoga teaching
The Team of experienced Yoga Gurus and Managers in Yogmantra Bali designed the curriculum in accordance with the set guidelines of Yoga Alliance, USA so that it creates a student's friendly schedule. Our curriculum of 300 hour Yoga TTC includes the following
Complimentary Ayurvedic Cooking & Healing Courses
At Yogmantra Bali, we are offering complimentary Ayurvedic Cooking Classes for cooking passionate people. This cooking class is not only an experience of taste but it helps in making you understand the healing quality of meals and their application in the daily diet schedule. We offer 1 hour for each class of Ayurvedic food items along with the understanding of their importance in our balanced diet. They are :
Khichdi – It is an Ayurvedic Healing Meal that is used for cleansing, detoxing and self-balancing. 
Ayurvedic Dosha Balancing Breakfast, Lunch & Dinner which is quite useful for Vata, Pitta, and Kapha.
Ayurvedic Healthy Drinks, Juices, and Teas for energizing the body. 
Ayurvedic Home Remedies for Self-Healing at Home.

Apart from this we also include healing techniques in our curriculum without any extra cost. It includes 1-hour classes for each of the following :
Definition, History, Benefits, and Types of Healing Techniques
Five Elements and the respective life forces
Ayurvedic Healing Technique
Knowledge and Information on Chakra Healing, Reiki Healing, Crystal Healing, Sound Healing, Water Healing, Dance Healing, and Color Healing
Discipline Required at our centre
No Alcohol Consumption
Pursue all guidelines and rules of the school
Attend every session of the course for optimal results